With Professional Link's Managed Services you will no longer be alone.
Together with us you will explore the unlimited opportunities technology offers you today. Take advantage of Professional Link's Managed Services and unlock the potential of the digital age.
Professional Link provides Managed Services in Italy and abroad thanks to its telecommunications infrastructure.
With our Managed Services, we have remote monitoring and management systems for equipment and devices. However, our support team is constantly committed to maintaining the services status at the highest operational levels. Due to this reason, we operate with MSP – Managed Service Provider logic, providing both IT infrastructure and proactive management of services to our customers.
Download the documentation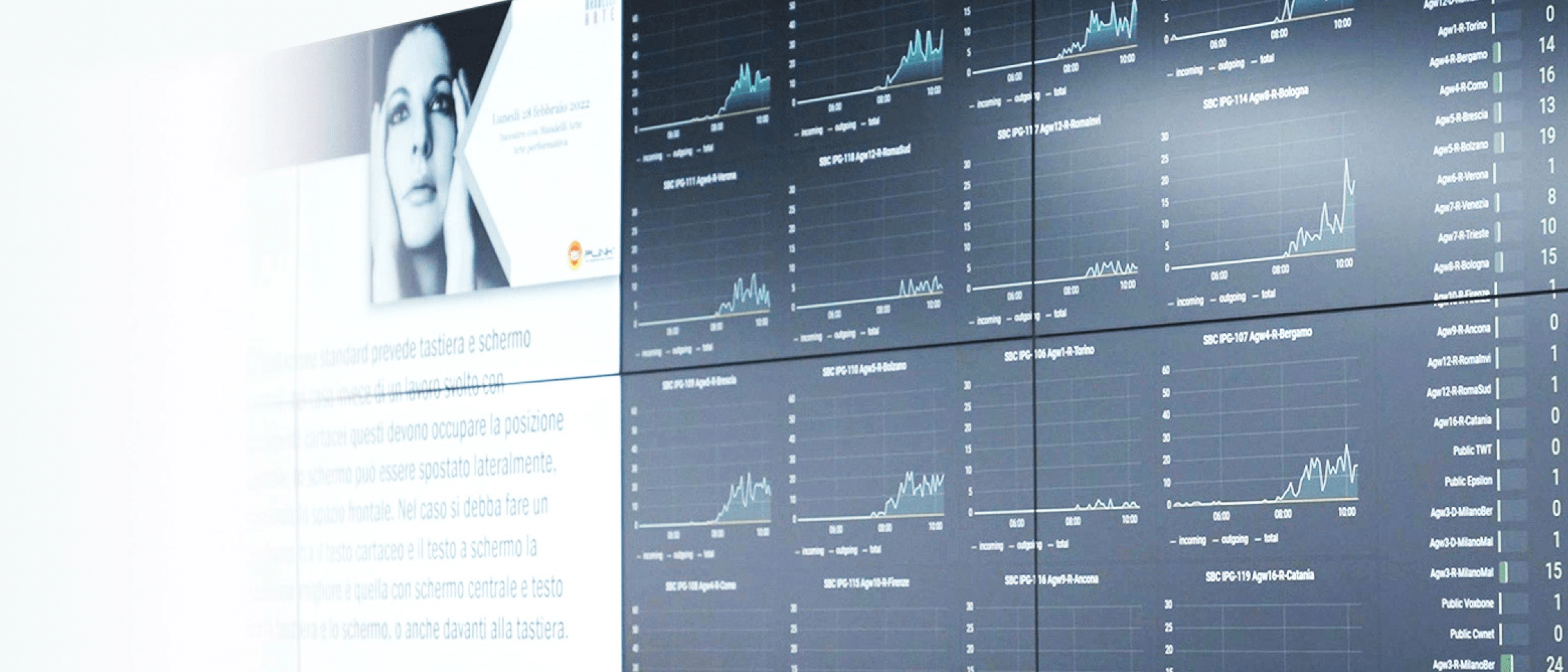 Being able to count on a Managed Service Provider (even for Cloud) has numerous advantages for companies:
With constant and proactive monitoring, we reduce fault management and resolution times
We provide technical support at no extra cost
We adopt a systematic and organic approach to IT (phone, data, security, cloud, equipment management)
We eliminate the recurring costs associated with updating software, hardware and maintenance contracts
You can count on a top-level IT team, constantly updated on digital transformation
With our monitoring platform, we can manage:
Data and voice lines
Interconnection equipment (router, firewall, VoIP gateway, PBX on premises)
Devices connected to the corporate LAN network (IP phones, video conference systems, WiFi access points, network switches, cameras).
Your server fleet: with Cloud Ambra we can manage your entire server fleet, keeping it updated
Your data: with our backup and disaster recovery platform, we manage your data in absolute safety, always keeping it protected and guaranteeing certain recovery times in the event of loss or damage
​
At PLINK we anticipate the times for technological renewals, updates and upgrades of your telecommunications infrastructure, accompanying you in the process of adapting to current technology
Need more information? Contact us here!