Professional Link
Connections beyond Connectivity
Our partners
Collaboration and excellence are the cornerstones of our partner network, which is made up of companies that share our passion for innovation. In addition, our network always provides high quality solutions in the telecommunications sector.
With their expertise and dedication, our current partners give us the opportunity to grow together. Joining the Professional Link partner network offers many benefits. First, the ability to connect with other companies and create new business opportunities. We present to you below some of the components of our valued partners network.

Cato Networks
Thanks to the collaboration with Cato Networks, Professional Link guarantees its customers the only SASE platform that converges SD-WAN and cyber security in a global cloud-native service. The customer can benefit from a global connectivity solution thanks to the data traffic access and transport service designed by PLINK. This service is provided already integrated into the solution. Our ultra-low latency, secure network ensures last-mile access and transport of data traffic from all customer edge points to the closest Cato Networks PoP. With this partnership, our customers have access to a wide range of options for corporate security. These options include protection against cyber threats, traffic management and reduction of network management costs. We are more than a SASE vendor. Find out why by visiting the SASE service page.

Sangfor Technologies
Cybersecurity is a priority for every business manager and IT decision maker, as protecting data, assets, networks and services from cyber threats is critical to ensuring business continuity. For this reason Professional Link and Sangfor Technologies started a partnership to provide cyber security solutions and improve IT security in the company's networks. Through our expertise as a provider of connectivity solutions, we help IT decision makers and business leaders assess the state of security in their companies. Together with you, we determine the necessary steps to ensure optimal levels of security, from identifying intervention priorities to implementing solutions.
Find out more about our partnership by visiting the Network Detection & Response (NDR) service page.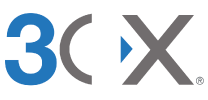 3CX
Professional Link has joined the 3CX certification program and passed all 3 certification levels: Certified Engineer, Intermediate and Advanced. This has resulted in the 3CX Advanced Certified certification and the platinum partnership level. Thanks to direct collaboration with 3CX we can manage and govern our systems at the highest level of control. Both in cloud and on-premise mode, our systems are supervised by highly specialized technical personnel in regular contact with the parent company's development team. Professional Link, as a licensed OLO operator, can supply certified SIP TRUNKS compatible with the 3CX UCM platform. Furthermore, the integration with our AMBRA service platform allows the provision of WebMeeting cloud services (chat and video conference) guaranteeing direct control of all service delivery phases.
To ensure higher security for our customers, we have adopted a white list system for this service. You will therefore need to provide the public IP address or the 3CX FQDN.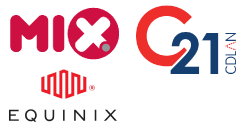 Internet Data Center (IDC)
Our data and voice telecommunications services and our cloud platform are installed in the most advanced data centers in Milan:
Equinix™ IDC ML4 is one of the most advanced data centers today. It is able to provide not only housing and physical presence, but also virtualize PoPs and infrastructures abroad thanks to the EQX™ platform.
Milan Internet Exchange (MIX™), the area with the highest density of IP networks in Italy, public peering point with over two hundred interconnected network operators.

DELL™: the cloud without compromise
Our AMBRA Cloud platform is built on the latest generation hardware. Choosing DELL™ as a partner guarantees better support in fault situations. The entire platform was developed using DELL™ as a single brand for the computing part, the networking part and the storage part. The hosts that make up the infrastructure are based on DELL PowerEdge™ servers that provide excellent performance. Storage provisioning is ensured by multiple DELL-Compellent™ SANs, with Multi-tiering technology.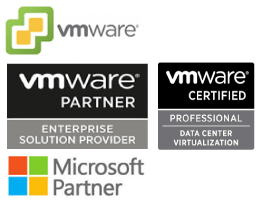 Wmware™ e Microsoft™: our virtualization partners
Our AMBRA Cloud services are based on the VMware™ virtualization platform. The numerous VM protection services offered by the Vsphere™ infrastructure guarantee the highest levels of protection for customers' VM services. The technologies made available (Snapshot™, Ha™, Vmotion™, Storage Vmotion™) provide Enterprise level layers of protection. Furthermore, our partnership with Microsoft™ allows us to supply Windows™ operating systems and applications at competitive prices.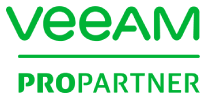 Veeam™: Our partners for reliable backup
The AMBRA Cloud platform has an infrastructure for the provision of Backup services for running VMs.
With Veeam™ Backup&Replication™ we provide a backup service without the need to install agents on VMs, thus preserving VM performance even during backup windows. Veeam™ Backup&Replication™ software uses VMware™ Snapshot™ technology to image and copy VMs.