Professional Link
Connections beyond connectivity
Working from home requires the adoption of new work tools
Tiesse has chosen D.O.M.U.S. (Desk Office Mobility Unified Security), a productivity efficiency tool capable of activating an effective and functional smart working model, which fits into a corporate welfare framework with economic, production and tax benefits
Tiesse
Conveyor systems
Immersed in the splendid hills of the Food Valley, in response to the evolution and development of the food industry in recent years, Tiesse S.r.l. was born in 2008.
The will of Tebaldi Bruno and Sartori Elmo to create a new local reality capable of guaranteeing a finished product through the study of the lay-out, assembly and installation directly at the final customer's premises on national and foreign soil in the Food & Beverage sector, pushes the dream of carrying forward an idea of technological innovation that has always characterized their work and their many years of experience in the sector to come true.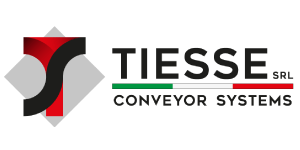 The challenges of Tiesse
Tiesse needed an Internet connection for its headquarters. Given its location in the enchanting Parma Apennines, establishing a connection through a dedicated optic fiber link would have required a capital-intensive investment.
The conformation of the PLINK network allows you to choose the most suitable circuit present at the headquarters to connect it with the most suitable technology among those available (copper, fiber, radio, LTE), therefore we have created a wireless connection. The cost-optimized solution is the most rational not only due to its bandwidth and reliability, but also its performance.
A further need for Tiesse, during the pandemic, was to continue working during the lockdown. We have proposed D.O.M.U.S., a productivity efficiency tool that allows smart workers to continue working by connecting collaborators to company systems with one click. With D.O.M.U.S, Professional Link provides connectivity for all Tiesse employees, integration with the PLINK ecosystem (voice, cloud, storage, backup & disaster recovery) and with company systems through VPN, web conference services, personalized protection and control, an LTE router to guarantee backup in case of mainline failure, an e-fax service, voice integration and shared storage spaces.
The results of our collaboration
Collaboration with Tiesse has allowed us to think of an innovative remote work management model. This model increases corporate values of personal protection and well-being, essential for improving collaborators' lives and increasing their productivity. Furthermore, thanks to our radio connection, Tiesse benefitted from a clear reduction in costs compared to optic fiber. This was without losing anything in terms of quality.
In this way, Professional Link supports Tiesse in satisfying all of their customers' needs.
This is, for Professional Link, a confirmation of knowing how to face the challenges that the contemporary world offers. This is done by offering the highest quality services available and a single point of contact to manage them and adapt them to individuals' personal needs.