PIU – LTE
PLINK Internet Unplugged
PLINK Internet Unplugged: mobile voice and data and LTE backup for businesses throughout Europe.
With PIU JSIM 4G or 5G you are always online, anywhere in the world
Business mobile connectivity: LTE 4G or 5G
Long Term Evolution (LTE) mobile connectivity has become essential for companies and their communication. For this reason, we created the service PIU – PLINK Internet Unplugged.
Today, integrating terrestrial telephone and data transmission services with the most advanced 4G and 5G mobile network technologies means enhancing one's ability to keep up with the times. This will guarantee business continuity for the company.
Thanks to the extended wireless coverage and mobility offered by the LTE network, employees can stay connected wherever they are. This facilitates communication and allows them to work more efficiently.
Furthermore, 5G technology offers even higher transmission speeds, as well as a significant reduction in latency. This allows the use of advanced applications and services such as the Internet of Things, real-time data analysis and ultra-fast communication between devices.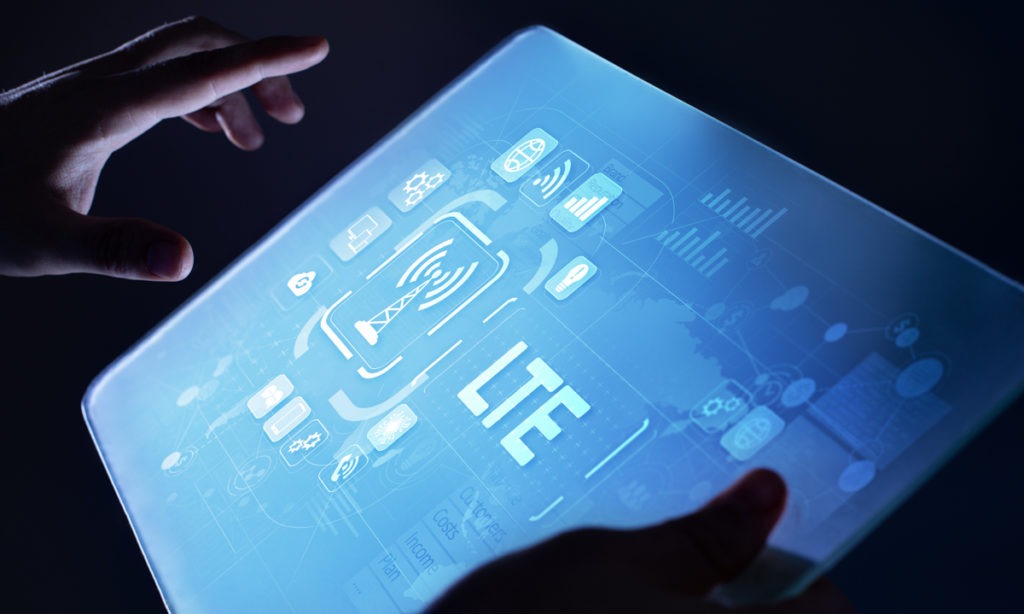 The PIU service: Internet unplugged connection for companies
Professional Link offers PIU – PLINK Internet Unplugged, a complete suite of LTE 4G and 5G connectivity services able to satisfy any need for integration between landline telephony and mobile telephony, between terrestrial and mobile data networks both in Italy and abroad without limitations in the EU area. The PIU service, with its corporate data SIM card, allows you to navigate without limits in Italy and Europe. This is done by making the most of the mobile networks of the interconnected operators.
Thanks to PIU, business mobile telephony has no limits and allows you to have a backup of land lines in the most disadvantaged locations. Perfectly integrated into PLINK's ecosystem of PSC services, PIU integrates redundancy and reliability, guaranteeing quality and diversity on active circuits.
Professional Link not only provides companies with the ability to navigate on the go, but also B2B landline and mobile telephony services and their integration.
We can help your business navigate without limitations in Italy and across Europe. Contact us here