Professional Link
Connections beyond connectivity
With VIP we respond simply, efficiently and at low cost to your company's connectivity and voice needs.
How?
By adopting a flexible and scalable solution, with no equipment to install, just like we did for Mirabilandia.
Mirabilandia
30 Years – The largest in Italy. The greatest memory
Mirabilandia, in the province of Ravenna, with a total area of 850,000 m² is the largest amusement park in Italy. The structure was inaugurated on July 4, 1992. Since 2006, the year it was acquired by Parques Reunidos, it has recorded constant growth in profits and visitors.
There are 56 attractions in the park: 45 in the theme park and 11 in the water park. With these numbers, because of that, Mirabilandia is a reference in its sector.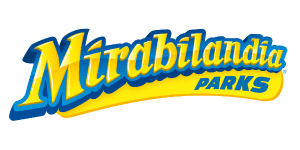 The challenges of Mirabilandia
Mirabilandia has a perfectly functional switchboard system in analogue technology (PBX); in fact, their desire was to keep it and not switch to digital, but still convey traffic in VoIP. This, because the company intended to obtain better availability from the service thanks to its redundancy and, in parallel, economic optimization.
We have therefore developed for Mirabilandia the combination of a traditional switchboard (PBX) and VoIP (that is, the phone service that uses Internet-Internet technology). The solution consists of a gateway device that allows the pre-existing traditional technology to communicate with the digital technology introduced later and, if desired, vice versa. In order to provide Mirabilandia with a further guarantee of service reliability, in addition to the two Mega ADSL lines dedicated to telephone services (which does not conflict with other packages), we have also added a redundant backup ISDN line to the same ADSL on which the VoIP service is based. In this way, we have obtained maximum reliability from the solution, with a significant reduction in costs for our customer.
The results of our collaboration
Thanks to the collaboration between Professional Link and Mirabilandia, our company has received further confirmation of the quality of its personalized and innovative services, which in this particular case are based on a hybrid structure (digital and analog) with a customized ISDN backup.
To solve the customer's problem, it was not necessary to force him to change the technology of his switchboard; therefore, the operation was of low impact on its infrastructure and did not cause significant disruption. Mirabilandia therefore benefits from a reliable solution and above all from a considerable reduction in costs. This is due to savings of more than 50% compared to its previous traditional voice solution.