Professional Link
Connections beyond connectivity
SASE (Secure Access Service Edge) is a network solution that provides a secure and direct connection to the Internet regardless of geographical location. In fact, it is a cloud-native network model that allows you to centralize network control and management, as well as offering security and flexibility.
Goglio
Goglio S.p.A. is one of the main global players in flexible packaging.
Founded in 1850, the Group designs, develops and manufactures complete packaging systems by supplying flexible laminates, plastic accessories, machines and services for the most diverse packaging needs. These systems find application in many industrial sectors: coffee, food, chemicals, cosmetics, detergents, beverages and pet food.
Goglio, which in 2022 recorded a production value of 513 million euros, globally employs around 1,800 people with production plants in Italy, the Netherlands, the United States and China. It also has commercial offices in various European countries, South America and Asia.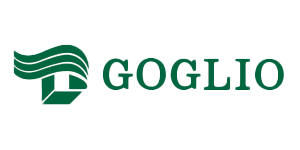 The challenges of Goglio
Goglio has faced various challenges related to the need to renew its international network infrastructure, based on MPLS technology with all that this entails in terms of rigidity and costs. In fact, Goglio needed not only cutting-edge technologies but, managing production sites, it also needed to change the entire WAN connectivity without service interruption by relying on a single interlocutor who could manage the renewal of its international network project.
After a careful selection process, the company chose Professional Link (PLINK), with its SASE solution proposal.
Secure Access Service Edge, è una soluzione integrata di rete e sicurezza che consente di fornire una connessione sicura e affidabile. Secure Access Service Edge is an integrated network and security solution that provides a secure and reliable connection. PLINK assumed the governance of the entire implementation project, guaranteeing complete and transparent management. Our managed service provider approach allowed Goglio to have a single interlocutor for the entire activity, simplifying its management and improving its efficiency. The SASE solution has been implemented in all Goglio offices, in Italy and abroad, thanks to PLINK's close collaboration with different local operators. Furthermore, Professional Link has provided constant support in the management of the equipment and ongoing assistance, avoiding overloading Goglio's IT resources.
Therefore, PLINK has provided a transparent and reliable solution for the renewal of the international network infrastructure. This has improved its availability and guaranteed a smooth transition to the new technology without disruptions or interruptions.
The results of our collaboration
Thanks to the renewal of its international network, Goglio obtained more bandwidth and could count on a single interlocutor for the entire project. This was coupled with ongoing assistance with the management of the IT infrastructure, the installation of equipment and the training of collaborators on the use of the SASE platform.
Therefore, the company has not only upgraded its network infrastructure, gaining more awareness and visibility on the network system, but also adopted a future-proof technology solution.
In this way, PLINK met Goglio's expectations and proved to be an interlocutor capable of managing a complex, international and far-reaching project successfully and on time. This allows both companies to plan any developments to continue supporting each other in mutual growth.
<<As part of digital transformation projects, we needed to standardize, simplify and make WAN connectivity even more secure by adopting appropriate technological choices.
In PLINK we have found a prepared technological partner, but above all we have found people ready to share the project challenges with us>>
<<The collaboration between Mirko Papesso, Goglio's network engineer, and PLINK was essential for the success of the migration and for the achievement of the results expected by Goglio. Our companies worked in synergy. This ensured effective project management and a high-quality final solution executed on schedule>>