Professional Link
Connections beyond connectivity
As a managed services provider, Professional Link works in complete synergy with the customer's IT structures to ensure punctual and personalized interventions and situation management in a timely manner.
Percassi
Great stores, great people, great experience.
A leading company in retail chain management (and not only), Percassi owns numerous stores in Italy and foreign countries. It manages its own brands such as Womo, Atalanta Store and Dmail. However, it also develops commercial networks for other brands such as Armani Exchange, Garmin, Bath & Body Works, Starbucks, LEGO, Victoria's Secret, Gucci, Yves Saint Laurent and Nike.
Based in Bergamo, Percassi also operates in Milan and across Europe.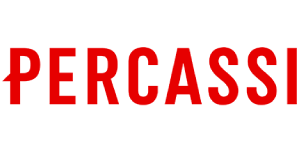 Percassi's challenges
Percassi is a solid, dynamic entrepreneurial reality capable of anticipating market trends by looking far beyond Italian borders. For this reason, it needs a telecommunications company that guarantees a tailored service for each individual reality.
Professional Link took over, for the first time, solving major connectivity problems in some shops in Spain and France. This was in 2020, in the midst of the Covid-19 pandemic. The success of this experience led to a happy collaboration. This allowed us to intervene in the connectivity area in many of the newly launched openings of Percassi stores and to migrate most of its European stores towards PLINK.
We provide, in each shop, Internet connectivity, our VoIP service with local numbers and an LTE kit (4G router) to remedy any emergency situations such as a lack of electricity, the absence of wiring or other temporary impediments to the provision of wired services. We also take care of the relationship with local suppliers, of delivery in complex areas such as shopping centres, department stores and single stores. PLINK assures service continuity with redundancy on a pan-European LTE network integrated on our nodes. Moreover, we supply solutions for temporary or fast delivery in case of urgent openings. In this way, we support Percassi in managing complex and diversified projects.
We can thus help an extremely dynamic partner solve the age-old problem of telecommunications in foreign countries, which have the most varied regulations and technical availability.
The results of our collaboration with Percassi
The fruitful relationship between Percassi and Professional Link means that geographical dislocation is no longer a problem. Percassi's resources and PLINK's technical and contractual flexibility generated a winning combination, which allows Percassi to create a memorable experience for its clients, and PLINK to be its sole interlocutor regarding research in the telecommunications sector abroad.