Professional Link
Connections beyond connectivity
Professional Link provides VoIP telephone services in Italy and abroad on a single centralized infrastructure.
As for ILPEA, PLINK guarantees communication services throughout the world network, and also carries out number portability from other operators in Europe as well as in many non-European countries.
ILPEA Industries
Your best partner
Industrie Ilpea is an Italian multinational company based in Malgesso (VA), which operates with its group in the design and manufacture of components in plastic, magnetic and rubber materials for the household appliance and automotive markets.
Founded in 1960, the group has a consolidated turnover of approximately 380 million euros. It has production sites in Europe, North America, South America, Asia and Africa.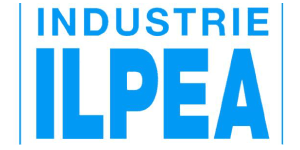 The challenges of ILPEA
The relationship between ILPEA and Professional Link is historically consolidated. This relationship began in 2013, when ILPEA needed an IP voice system that would eliminate recurring fees linked to the lines of its previous operator.
To meet ILPEA's needs, several years ago we installed an IP phone system that allowed phone integration on the VoIP circuit. This was coupled with a backup on the ISDN BRI line capable of conveying, through compression techniques, up to 15 calls on 128k available.
Over time, the size of the ILPEA group has grown hand in hand with its business. Therefore, we have constantly updated and implemented the solutions initially offered, to support the customer's development and facilitate its keeping up with the most up-to-date technologies.
The results of our collaboration
Currently, Professional Link provides ILPEA with VoIP and other services, in Italy and abroad.
Our fruitful cooperation has allowed the company to significantly reduce its expenses. This is because we immediately integrated their existing telephone infrastructure, preserving the customer's investment in the physical switchboard and plugging it into our IP solution. This allows integration and savings to work hand in hand. The result is a cost-effective, efficient, and reliable way to manage communication needs. Helping ILPEA stay competitive was one of our contributions to its adaptation to modern IP telephony.
Today, with ILPEA, we have an ambitious project: we are developing an innovative solution to make our customer digital ready and support its further international growth.