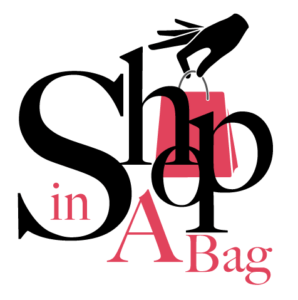 Retail is a constantly evolving sector, which leverages IT and network services to ensure business growth according to the digital transformation. This, while trying to provide the best customer selling experience in stores, online and on-the-go.
Network Connectivity Services are essential for retail outlets, where a lack of connectivity always results in a serious loss of revenue and has a significant impact on store operations.
Punctuality is therefore essential: retail companies cannot skip the opening date of a store, for any reason.
CIOs and IT teams are under constant pressure to ensure that network services are available in time for new openings and 100% operational during day-to-day activities.
The most common challenges in the retail industry are:
Lack of resources in the IT team
Geography: retailers must deal with numerous partners and carriers around the world, not to mention the need to select foreign suppliers and manage the different regulations of buyers and individual locations
Short notice: it is often necessary to build the entire IT infrastructure from scratch a few weeks before the store opens
Complexity: to function, stores rely heavily on network and digital infrastructure, which operates efficiently only if every piece of the puzzle fits perfectly.
All the above is influenced by many variables and is often managed by multiple operators.
Will your store really be ready in a few weeks?
It will, with Shop In A Bag.

Shop in a Bag includes everything retailers need in one solution: an ecosystem of services that cooperate with each other to make your stores operational on time. As with a shopper, take only the items you need and leave the rest on the shelf.
No matter where your stores are located, Shop In A Bag is a unified solution adaptable to the needs of every store, anywhere in the world. Don't waste time looking for support in each country, just focus on your business, we'll take care of the rest.
The dowels of Shop In A Bag

Quick activation
Fast rollout is Professional Link's answer to accelerate store activations. Our system, in fact, reduces the time-to-market with:
Single-network or multi-network SIMs
Standalone data basket or shared data pool
4G support into the CPE WAN or through an external 4G modem
External 4G antennas
On-site coverage survey
Circuit backup
WAN provisioning and management
WAN provisioning and management extends the store's data services to the outside world, connecting it to customers' HQ/DCs, the public Internet and cloud service providers. As part of Shop in a Bag, PLINK includes:
Global coverage through local and regional partners, covering over 180 countries

 

Highly scalable solution, offering 512 Kbps to 1 Gbps bandwidth
Any access, providing broadband on ADSL, SDSL, VDSL, FTTH, FTTP etc.
Management of data routing from the store to the WAN
Circuits ordering, procurement, delivery, installation, management and the maintenance of the CPE will be supervised by the team of Professional Link. Our engineers will take care of the correct design of the system to meet the customer's needs and, once the service is activated, PLINK network operation center will guarantee proactive monitoring of the service and the resolution of problems in case of failure.
Security management
In addition to the WAN management, we provide several solutions to implement advanced security services according to the customer's needs.
LAN/WLAN management
The advantages of Shop In A Bag can also be extended to LAN/WLAN. In addition to WAN CPEs, we can supply LAN switches and Wi-Fi access points. The service includes configuration, management and monitoring.
Having good Wi-Fi is important for stores, to enable on-site customer engagement via mobile devices managed by clerks, ensuring the best sales and payment experience.
VoIP service
With our VoIP service, in Professional Link we cover over eighty countries in one contract. This way, there is no problem finding local voice carriers in each country.
Features of the VoIP service:
Local geographic numbering, new or migrated, with voice emergency service
Built on 99.99% available redundant cloud PBX architecture.
Wide choice for phones: hardphone, RTC web softphone, mobile app
Web meeting service included
Broad governance and visibility of statistics
Fully managed solution: design, implementation and insurance
On-site support
Flexible billing
Cloud IaaS (Infrastructure as a Service)
Access to PLINK Ambra private cloud with the possibility of using:
Data Backup
Storage
File storage
Disaster Recovery
The advantages of Shop In A Bag
Quick Activation: we provide connectivity services, even with short notice
High resilience: no more off-line systems with our backup service
High Bandwidth: broadband or high speed fiber
Security: together with the encryption solution (IPSEC), Shop in a Bag also provides data integrity
Wi-Fi service: multiple Wi-Fi network (eg users, guests)

 

Flexibility and wide geographic coverage